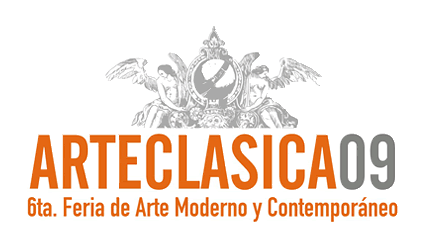 Arteclásica
is the classic Art Fair in Buenos Aires for
experts
and amateurs alike, which offers a plural space for our visual arts of international renown. The Fair will also hold many of its already traditional institutional programs such as Meeting Cultures, Landmark Instalation and the Ñ Space for Great Contemporary Masters.
Grupo Clarin, through its Revista Ñ, presents every year a special exhibition of the works of one of the great and outstanding Argentine artists in the intermediate generation. The artist invited for the 2009 edition is Luis Wells.
Program Meeting Cultures: Japan
The program Meeting Cultures, especially created by Arteclásica in 2006, introduces in our market artists coming from different cultures, whose work is practically unknown in our latitudes. This is a unique project and a great opportunity to approach both different aesthetics and new symbolisms.
Just as in 2006 with the Arab world, in 2007 with the Post-Soviet world, in 2008 with Western Africa, mainly from the Republic of Nigeria, this year ARTECLASICA brings us the art of today's Japan with a selection made by curator Yasuo Kitai, director of the Gallery Kitai from Tokyo. This program has the sponsorship of the Japanese Embassy in Argentina.
The auditorium of Arteclásica 2009 will host every day important conferences, round tables, talks, seminars and book presentations.
Dates and Opening times: July 17th to July 21st, 2009. 1 pm to 9 pm
Location: Pavilions 1 and 2, Centro Costa Salguero Convention Center. Av. Costanera and Salguero
Entry fee: Adults AR $ 20. Seniors and Students: AR $ 15.
More information: www.arteclasica.com.ar